Our contributions.
CONTENT, TOOLS AND DEVELOPMENTS FOR VALIDATORS AND STAKERS

Validator Delinquent Alert System
Custom channels for any validator of Velas Blockchain that requests it, without the need for any additional configuration, receives notifications by Telegram when the validator is delinquent.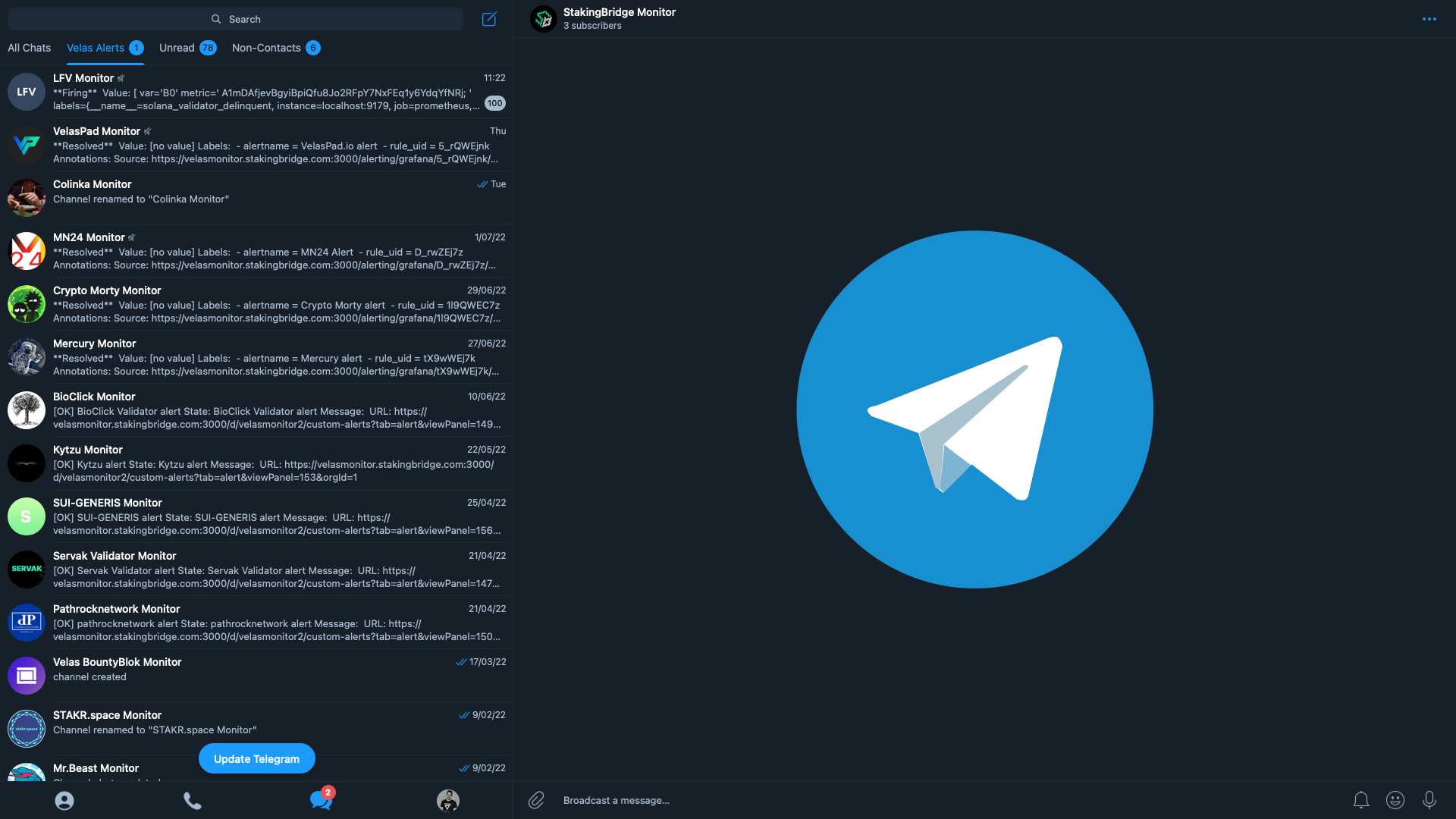 Velas VRC20-Explorer
Tool that allows you to add the Velas Chain to MetaMask in a simple way, it also allows you to add the VRC-20 tokens without having to manually search for the contact addresses.
VRC-20 Explorer.
Social Engagement
We support social media, engage with the community, and help spread the word. Follow us on twitter.
a little more about our vision
In all the projects in which we participate, we are users as well as validators, therefore, we constantly observe the needs of the community and try to provide tools that add value. We apply the same rules in everything we do: Effectiveness, simplicity and commitment.
Just stake it!
.